Rosary Prayer Group
The Rosary Prayer Group is an English speaking prayer group dedicated to the devotion of the Holy Rosary. The aim of this prayer group is to honor Jesus and Mary by:
learning to pray the H. Rosary more faithfully and with more fervor

learning to pray the H. Rosary with more devotion to the mysteries

following teachings on the H. Rosary from saints and popes.

praying the H. Rosary for the intentions of others and our own.

sharing our experiences of the power of the Holy Rosary.
Everybody of all (age groups) are most welcome, young/retired/working, and students from every country in the world including The Netherlands. This is an international prayer group, and it is also an opportunity to meet others through faith.
2nd Monday of the month 19:00-19.45
John Paul II Chapel - Sint Lodewijkskerk
Steenschuur 17 - Leiden
After the Rosary Prayer in the church there will be the possibility to meet and talk over an evening meal together.
Everybody contributes something to eat, so there will always be enough for all.
For more information please send an e-mail to: Dit e-mailadres wordt beveiligd tegen spambots. JavaScript dient ingeschakeld te zijn om het te bekijken.
Hope to see and meet you soon.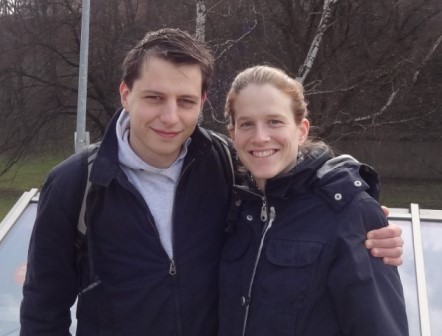 Anne-Marijn & Karel
(contactpersons for English speaking parishioners and leaders of the Rosary Prayer Group)